WAKO (World Association for Kickboxing Organizations) is the National Governing Body for Kickboxing in the United States and a member of the International Olympic Committee.  Read more. 
9-year-old Xander Eddy of North Huntingdon, Pennsylvania, has become the youngest American to win the Pan American Kickboxing Championships in history.  His record setting performance took place in Cancun, Mexico October 23-28 at Barceló Maya Beach.  Eddy claimed a Gold Medal in the open weight class for Team USA.
Eddy earned a spot on the United States Kickboxing Team by winning the selection trials in Kansas City, Missouri in February.  His teammate, Luke Lokay, a 15-year-old also from North Huntingdon, won the 63- Kg division to qualify. The selection process is limited to one competitor per weight class who is the current national champion officially recognized by their National Olympic Committees or Ministry of Sports.  World Association of Kickboxing Organizations (WAKO) is the largest international organization of kickboxing, and the governing body of Amateur kickboxing sport certified by SportAccord. WAKO is affiliated in 128 nations on 5 continents officially recognized by either National Olympic Committee or relevant National Government Sports Authority responsible for than 4,000,000 practitioners from across the globe
Both athletes faced adversity leading up the championship.  In August, Xander shattered the growth plate in his foot practicing for the event.  The injury was severe to his base leg which was critical for kicking and movement.  It was questionable if he could participate. His training partner Luke tore his ACL and meniscus and broke his tibia and knee cap in 2012. Doctors speculated he may never play sports again. Both competitors overcame the odds and competed at the highest level for kickboxing this side of the hemisphere.
Competitors from over 30 countries represented. In the final bracket, Eddy dominated 6 rounds against the top ranked athletes from Chile, Puerto Rico and Mexico by a combined score of 30-3. In the finals, he faced Guatemala in a heated fight that pitted chants of "USA" vs "Guate."  In dramatic fashion, after 2 rounds the score was tied forcing an additional round to determine the champion.  Eddy scored a sidekick to take the lead and as time expired, he executed his patented "axe" kick to win Gold for America.  He became the youngest athlete to win a Gold Medal for Team USA at the Pan Am Championships in history.  Lokay also represented well, but fell to Guatemala in the final bracket claiming Bronze for Team USA.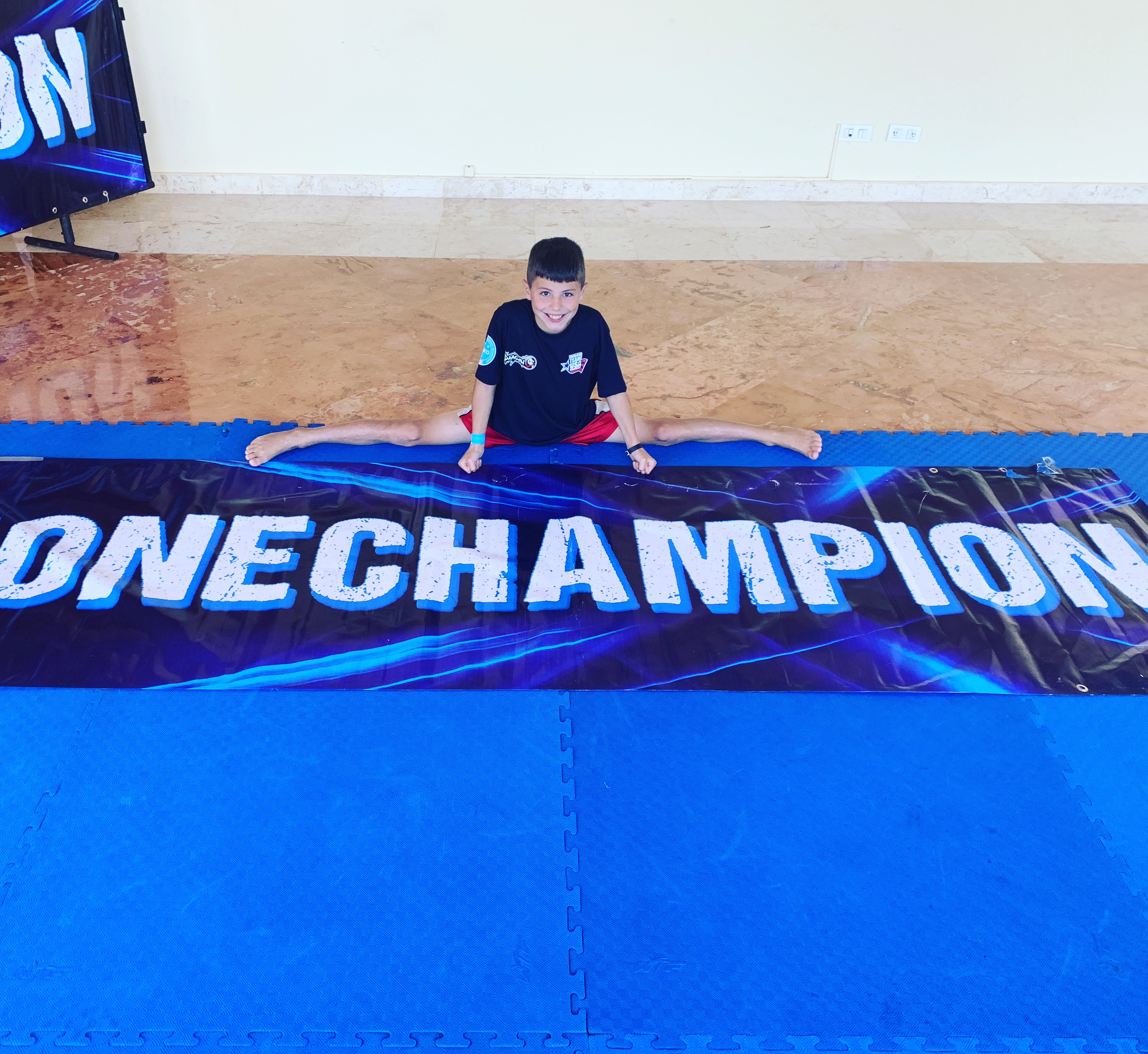 Lokay and Eddy each have been training at Allegheny Shotokan Viola Karate in North Huntingdon since they were 4-years-old.  Their Sensei, Bill Viola Jr., is the director for WAKO region 10 which oversees Pennsylvania, Delaware, Maryland, New Jersey, West Virgina, and Washington, DC. He explains, "Luke and Xander set themselves apart with work ethic. Win or lose this kids are great role models. They have character."  Eddy was asked to carry in the American flag by his teammates during the opening ceremonies. Eddy accepted, "I just wanted to make my dojo, parents and country proud." The duo represents Pittsburgh and all of Western Pennsylvania on the international kickboxing and karate circuit.
Eddy has won every recent major tournament he has attended including Open-Weight Grand Championship Title at North American Open in Las Vegas, Nevada (part of UFC's International Fight Week), The Battle of Atlanta in Georgia, and US Open ISKA World Championships in Orlando, Florida.
WAKO kickboxing was one of thirteen combat sports participating in the first ever World Combat Games which were held in Beijing, China under the patronage of the International Olympic Committee (IOC).  WAKO Kickboxing is slated to gain IOC membership this December joining traditional Karate which will be represented at the 2020 Games in Tokyo, Japan under the World Karate Federation.
It was nearly 20 years ago that Allegheny Shotokan Alum Doug Selchan won Gold in +80kg Kumite at the 1999 Pan Am Games for Karate in Winnipeg, Canada.  Xander's parents say that even though karate and kickboxing are different sports, they are honored for him to follow in such prestigious footsteps. Pittsburgh has a long tradition of producing some the world's best martial artists.
Next up, Xander, Luke, and their dojo will be traveling to Los Angeles, California this February for the "COMPETE International Championships."